Camping in Colorado During COVID-19
We all love Colorado and we all love camping! Those are givens, and here are more:
Nature is healing, and Colorado has a lot of nature!
Colorado's population density of 52 people per square mile, so it sounds like social distancing comes naturally.
Colorado covers 104,185 square miles, so it sounds like one can really get away from it all.
Colorado's infrastructure isn't what you'll find in more densely populated states.
We aren't medical professionals.
We encourage people to abide by the temporary and permanent laws and regulations.
Some Background
The Colorado Campground & Lodging Owners Association (CCLOA), our parent company, turned its full focus to COVID-19. They understood that more than a million RVers are full-timers, and many of them are in the workforce in critical roles. They also understood that many others live in their RVs in the south in the winter, and needed to return home to ranches, farms, and their northern life in the spring.
CCLOA's efforts were heard! The state allowed for privately owned RV parks and campgrounds to remain open throughout COVID-19, although it wasn't business as usual.
The guests weren't tourists and leisure travelers but full-time RVers, many of whom were essential employees. The manager of one privately owned RV park told us in late March that their property had 82 long-stay guests made up of health care workers, oil and gas, construction and retired people already in place and with no place else to go.
Many RV parks could also still accommodate the traveling RVer for one night.
Naturally, all of this was done while exercising social distancing and many other practices required of the pandemic.
Operational changes at all Colorado businesses were required with the state's Stay at Home Order and continued into the Safer at Home Order, and will continue with whatever phases are still ahead.
Additionally, some counties chose to be more restrictive, and several even forced privately owned parks to close.

Since late February, CCLOA's full COVID-19 focus has been split three ways:
Working with public authorities at the state level
Informing campground owners of best practices as conditions evolved
Working with campground owners as they worked with public officials at the county level
Informing campers by participating in groups on social media
Suffice it to say, along with the rest of the world, Colorado is still evaluating how best to return to normal vacationing and camping. We aren't there yet, but we're hoping in the meantime you will keep your Colorado passion burning!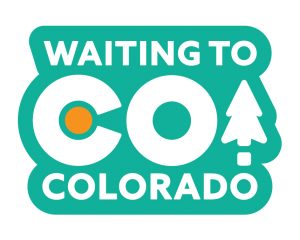 What might you expect to find at a Colorado campground during these times?
Social distancing requirements
Masks being worn
Some gathering spots might be closed (playgrounds, rec halls, etc.)
Limited services
Park owners and managers miss you! Still, they're aware of the situation. They're now focused on offering the best they can while keeping the health and safety of you and their employees in the forefront of their decisions. Well, and let's not overlook their desire to remain in compliance with the temporary and permanent laws and regulations by authorities who have jurisdiction over their properties.
We're sure you join in the desire that everyone stay healthy and your favorite campground owners retain their licenses to serve the public!
---
Privately Owned RV Parks, Campgrounds and Resorts
We recognized early on that we couldn't accurately maintain the daily changes across the hundreds of parks here in our directory! Instead, we ask you to search our directory of all campgrounds, find ones that appeal to you, and then reach out to their offices to find out the latest in availability.
Some counties have been granted permission from the state to be less restrictive than the state's Safer at Home Order. Obviously, this is continually moving list, so click here to see the latest.
---
Colorado State Park Campgrounds

Governor Polis closed the state park campgrounds in March. He has now allowed for their reopening! Again, there will be limitations, and counties can be more restrictive. Based on the press release dated May 12, 2020, here's what we know:
Open Tuesday, May 12
Opening Wednesday, May 13
Opening Thursday, May 14
Opening Friday, May 15
The following parks continue to coordinate with local officials for reopening plans. Dates will be announced as they become available:
* Items marked with asterisks are tentative opening dates as we work with our county partners to reopen.
See all of the current information about the state parks on their website.
---
Keep the Camping Passion Alive
Find your next Colorado campground by searching our directory.
From this link you can order a copy of our Camp Colorado Guide or download a PDF of it.
This publication is supported by funding from the Colorado Tourism Office, a state agency. Turn to Colorado.com for a comprehensive list of festivals, events, historic areas, itineraries, and community insight.