Whisk off for the holiday of love. Surround yourself with Colorado's fresh air, and enjoy making some new memories with your valentine. Mix it up with some winter adventures to create a genuine Colorado getaway! Here are a few ideas to stir your imagination.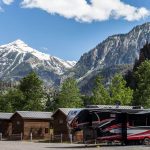 Ouray lives up to its nickname "The Switzerland of America." Hot springs, sledding, back-country skiing, snowboarding, snowshoeing, and snowmobiling, and don't overlook the wall of ice for climbing … that's to name a few of the winter activities you might embrace. Ouray Riverside Resort now offers meals at its Ouray Café. Their Facebook posts whet the appetite every time we seem.  If your RV is winterized, consider one of their vacation rental cabins. The scenery of snow covered canyon walls is breathtakingly gorgeous!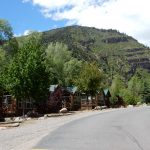 Glenwood Springs offers the world's largest hot springs pool for relaxation, and nearby businesses cater to the continued relaxation generated by massages, facials, and body healing treatments. If you want a little adventure before you relax, snowshoeing and snowmobiling await you, as do cave tours and ice skating. Shopping and cuisine just might complete your Valentine Getaway.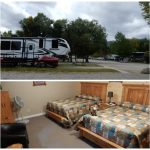 Given the "banana belt" location of Buena Vista, you can enjoy year-round adventures, from hot springs to hiking, biking, snowmobiling, ice fishing, cross-country skiing, snowshoeing, fat biking, and even dog sledding. Snowy Peaks RV Park offers camping sites and even some rental options, if you book early. From there you can certainly enjoy the scenery of several 14ers (peaks above 14,000').
You don't need to venture into the mountains to find love in the air in Colorado. Loveland, known as the Sweetheart City, boasts love all year and makes a big deal out of Valentine's Day. Its family-friendly Fire & Ice Festival is an event to consider. Many couples get married in the amphitheater, while others renew their vows. The post office processes an enormous number of love messages by postmarking vast amounts of valentine cards.  And those who love to camp have some choices: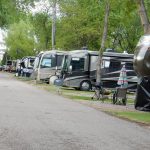 Loveland RV Resort is located between I-25 and downtown Loveland.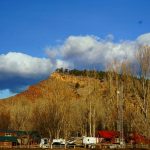 Riverview RV Park is located west of town.
How about a little wine to go with your Valentine's Day? In Western Colorado, convenient to I-70, is Colorado's wine country. Here you will find wineries from Palisade to Grand Junction. If wine isn't your valentine's preferred beverage, check out the breweries and distilleries. Rest assured there's plenty of adventure to add to your getaway:  downhill skiing and snowboarding, ice fishing, ice skating, snowmobiling, snowboarding, cross country skiing, snowshoeing, sledding, tubing and fat biking. You'll find these RV parks ready to accommodate you, both offering campsites and vacation rentals: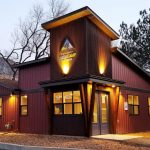 We hope you stayed with us for this next idea, last but definitely not least!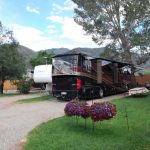 A few minutes north of Durango is where you'll find Westerly RV Park, which is in walking distance (even in the winter) to Trimble Spa & Natural Hot Springs. In addition to the natural hot mineral soaking pools, they offer a variety of relaxing and therapeutic spa services. Winter adventures await you here, too:  skiing, ice climbing, snowmobiling, snowboarding, cross country skiing, snowshoeing, dog sledding, tubing, and more.
We hope these ideas stir your imagination and inspire you to make plans for a lovely getaway to commemorate Valentine's Day.
Use our Campground Search page, click on February, and you'll see many more Colorado campgrounds that might be able to accommodate you for a Valentine's getaway.
This publication is supported by funding from the Colorado Tourism Office, a state agency. Turn to Colorado.com for a comprehensive list of festivals, events, historic areas, itineraries, and community insight.